Surfintrip presents "Campamentos niños Fuerteventura" 2017 dedicated to all kids between 6 and 17 years old.
The Campamentos born from the desire to convey the surfing passion to kids in a safe way by educating them in a healthy sports culture, respect for nature, to respect the rules and of course having fun!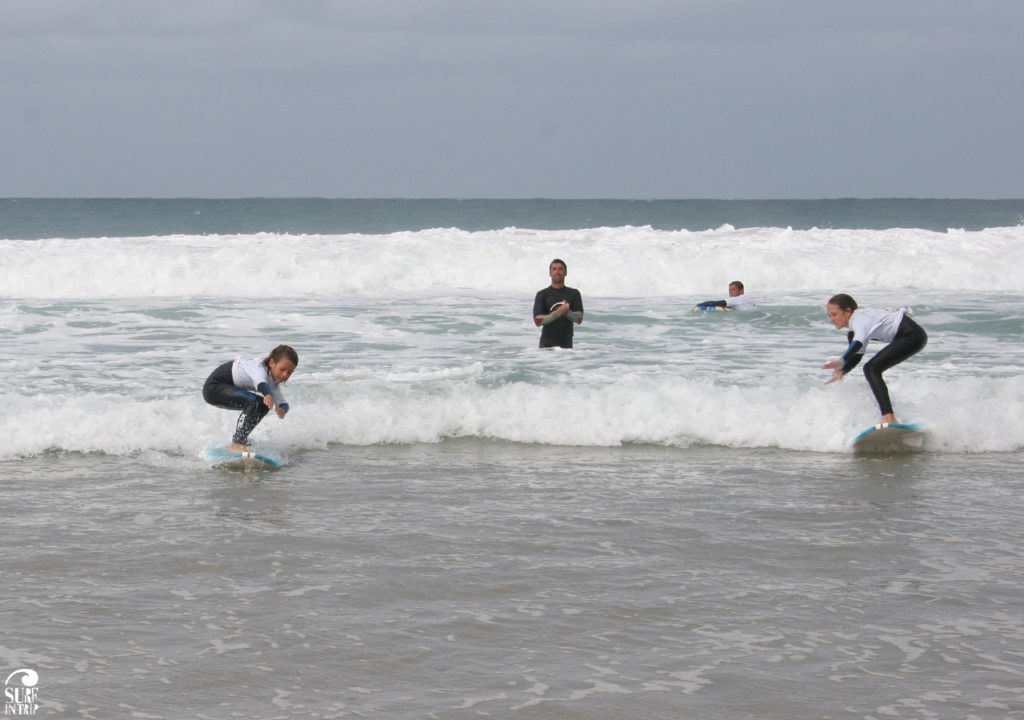 The Campamentos takes place along the north/west and east coast of Fuerteventura (Corralejo) every saturday morning or afternoon, depending on weather and sea conditions, and includes a surf lesson of 4 hours. Within 4 monthly sessions, there is also a carver training lesson with a skateboarding that simulate surfing on the street and that is an extremely valuable tool in order to correct postures and basic movements of surfing.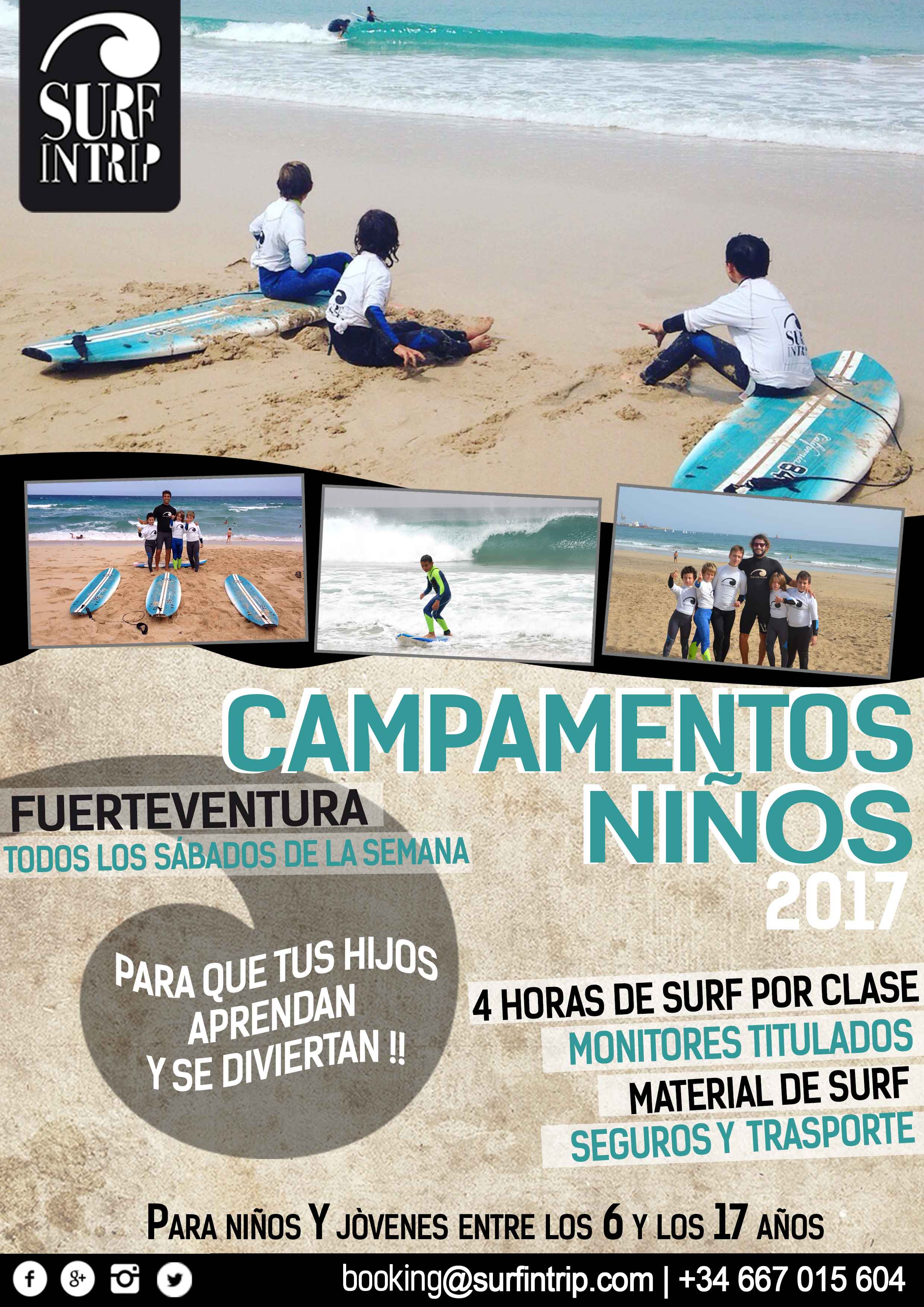 The subscription for the service is monthly or annual, and includes:
Qualified instructors with a national and international patents;
No. 4 lessons per month (every Saturday) lasting 4 hours each;
Carver training;
Equipment (board, wetsuit, leash and wax);
Insurance;
Transport to/from the spot where the lesson takes place.