The bookings for the "Maldives Boat Trip 2017 Open Period" are officially opened!
After the success of past editions the Maldives Boat Trip has become a classic surfing experience powered by Surfintrip.
The proposed boat offers a competent staff with +10 years experience and all the comforts needed to enjoy the perfect waves of North Atolls.
Thanks to the surf guide, which is included in the package, the boat will move around the atolls searching for the best spot according to the conditions and level of riders.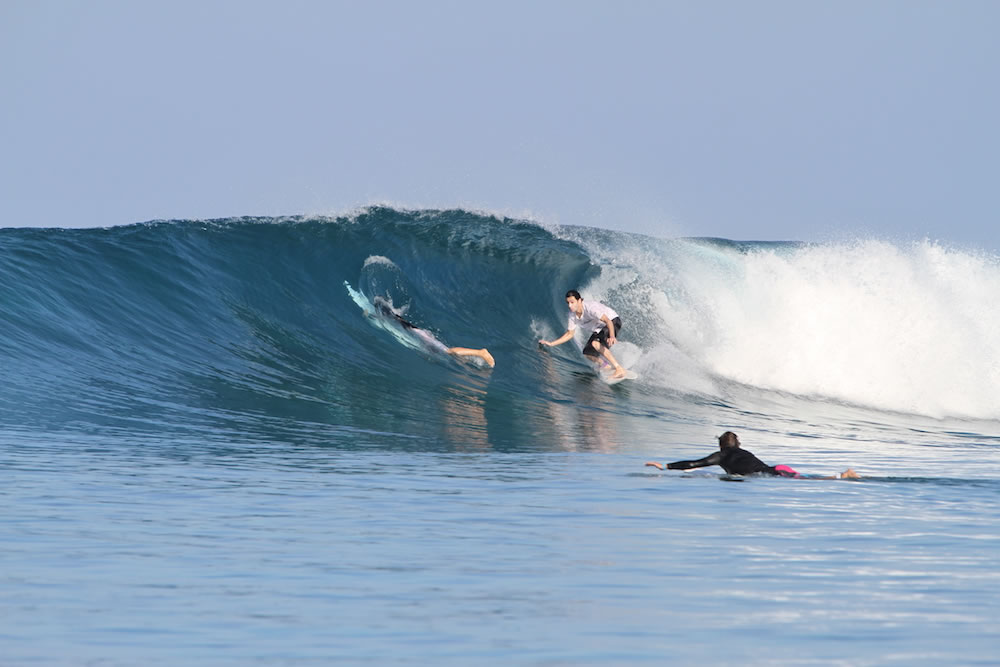 The Maldives Boat Trip is available in "Open Period" modality from May 15th to November 15th, 2017, the best surf season of North Atolls!
This means you can choose your dates according to your schedule and then just booking with Surfintrip!
And do not worry about being in a group or not, because there is space for both individual and group bookings.
Book at least 10 days and get access to the promotion "booking 10 days and get 1 free".
You will get 1 free day and a special discount! All this just with us!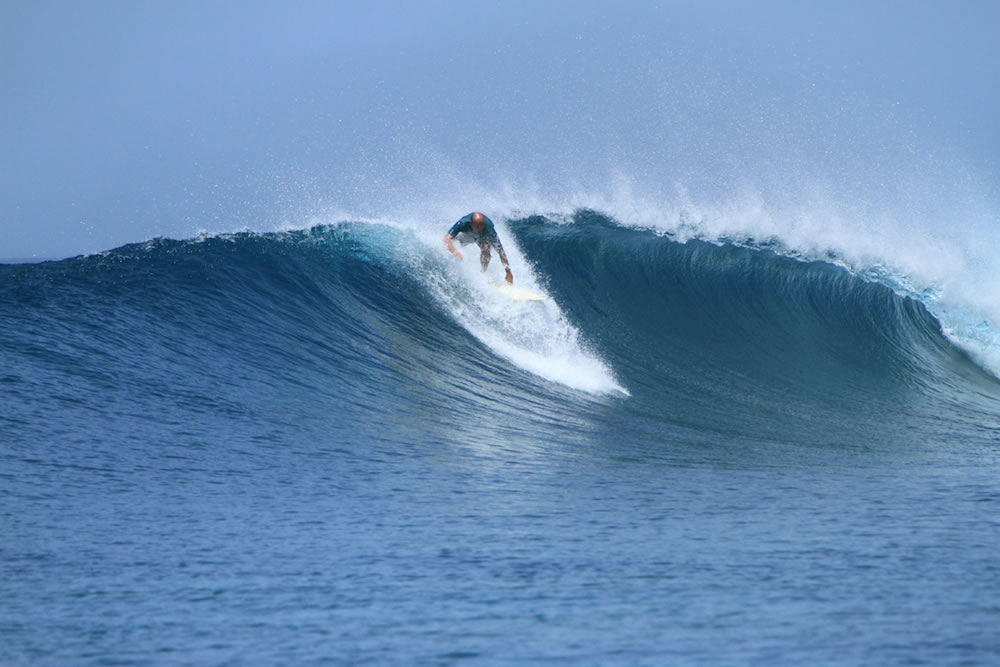 The Maldives Boat Trip 2017 includes:
– Meeting at the airport;
– Welcome drink;
– Accommodation in double cabins;
– Full board (3 meals per day, snacks early morning and after last surf session), coffee, tea and water;
– Surf Guide;
– Dingy capacity for 10 passengers;
– Snorkel and fishing gears;
– GST tax and green tax.
Extra services not included:
– Flights from/to Male;
– Transfers from/to Airport;
– Soft drinks (2 US$);
– Beer (4 US$);
– Liquors (please consult);
– Service charges (5 US$ per day/guest);
– Video recording/photo shooting;
– Internet WIFI (20 US$ no limit);
– Surf Strength & Conditioning Program.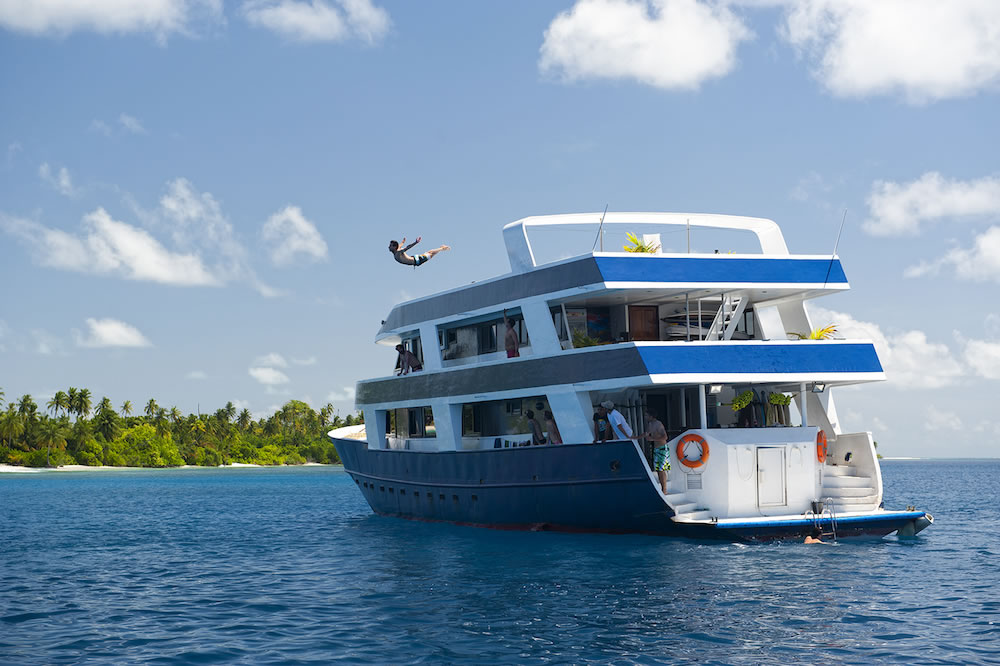 What are you waiting for? Choose your dates and send us an email to booking@surfintrip.com and you will get all details and our best tips for your dreamy trip!